Caroline Bingley
Talk

0
99pages on
this wiki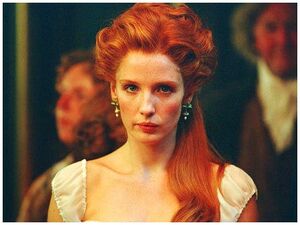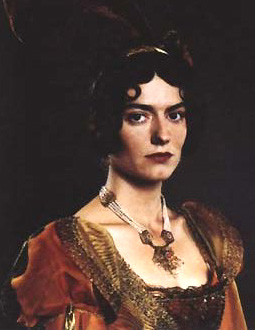 Caroline Bingley is the sister of Charles Bingley. They are very unalike; while she hates anyone who is poorer than herself, Mr. Bingley often finds them charming. Caroline was attracted to Mr. Darcy and was upset to find out that he married Elizabeth Bennet. Louisa Hurst is also her sister and they are very close and alike
Caroline is about twenty years old, which makes her Elizabeth's age. She is handsome and apparently has a figure worth showing off (or at least thinks she does). She is not one of Elizabeth Bennet's favorite people, and it is easy to see why. She is described as being capable of being agreeable when she chooses but also being proud and conceited. She recognizes Darcy's interest in Elizabeth early on and attempts to end it, largely through criticizing Elizabeth and attempting to make her uncomfortable.
In the 1995 mini-series, she is protrayed by Anna Chancellor.
In the 2005 adaptation, she is protrayed by Kelly Reilly.
Caroline - close friends and family
Miss Caroline Bingley - before Louisa (who is probably the elder sister) married
Miss Bingley - others, after Louisa married