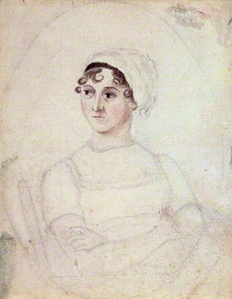 Jane Austen was an English novelist who lived from 1775 to 1817 and published a total of four novels during her life, and wrote two more which were published posthumously. She is one of the most well known authors of the 18th and 19th centuries and is renowned for her use of free, indirect speech, biting social commentary and irony. Jane Austen's novels are, in order of publication, Sense and Sensibility, Pride and Prejudice, Mansfield Park, Emma, Persuasion, and Northanger Abbey. She also wrote several shorter or incomplete works which were published posthumously, such as Lady Susan, The Watsons, and Sanditon.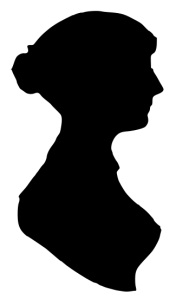 Pride and Prejudice is Austen's most well known novel and has been the subject of various adaptations. Austen will continue to live on through her masterful works that continue to enrapture readers today.
Biography
Edit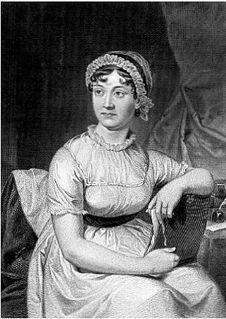 Jane Austen was born on 16 December 1775 at Steventon in Hampshire as the seventh child of country parson George Austen his wife Cassandra Leigh. Jane's six older brothers and sister were: James, George, Edward, Henry Thomas, Cassandra Elizabeth and Francis William (Frank). She had also one younger brother, Charles John.
From 1801 to 1805, during Reverend Austen's retirement, the family lived in Bath. Upon his death, the family relocated again, to Southhampton and in 1809 to Chawton in Hampshire.
She died on 18 July 1817 in Winchester.
Ad blocker interference detected!
Wikia is a free-to-use site that makes money from advertising. We have a modified experience for viewers using ad blockers

Wikia is not accessible if you've made further modifications. Remove the custom ad blocker rule(s) and the page will load as expected.