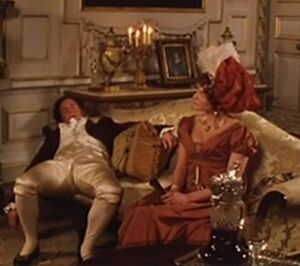 Mr. Hurst is a gentleman who appears in Pride and Prejudice. He is the husband of Louisa Hurst, and the brother-in-law of Charles and Caroline Bingley.
Mr. Hurst was more of a man of fashion than of wealth, but his wife did bring twenty thousand pounds into their marriage. He likes to drink and play cards, and looked down on Elizabeth Bennet when she admitted to a slight dislike of card games.
Ad blocker interference detected!
Wikia is a free-to-use site that makes money from advertising. We have a modified experience for viewers using ad blockers

Wikia is not accessible if you've made further modifications. Remove the custom ad blocker rule(s) and the page will load as expected.